Remove Heavy Snow • Prevent Broken Branches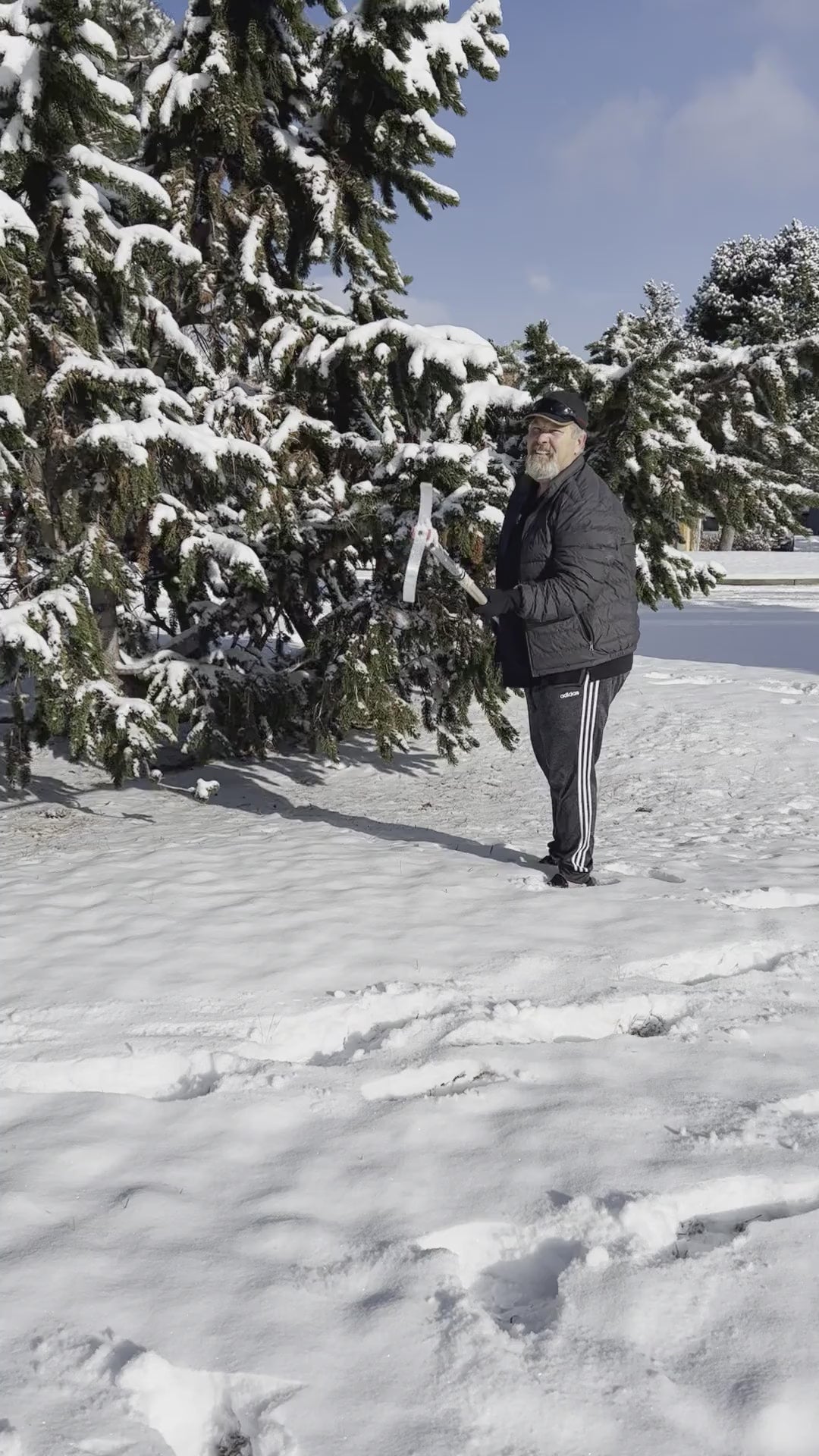 The Snow Shaker Will Save Your Trees
Save branches and avoid costly tree repairs with the Snow Shaker! Heavy snow can weigh down branches and cause them to snap. This can harm trees, damage property, and endanger family, friends, and neighbors. The Snow Shaker is a simple solution that's easy to set up and fun to use. Just attach the device to any standard extension pole or broom/mop handle and dislodge dangerous snow from your tree's branches.
POLE NOT INCLUDED.
The Snow Shaker connects easily to most extension poles or broom/mop handles.
VERSATILE DESIGN.
Push up or pull down, YOU call the shakes!
SHAKE IT UP.
Don't fight it; knocking snow off trees just FEELS GOOD.
Regular price
$29.00 USD
Sale price
$20.00 USD
Unit price
per
Sale
Sold out
Patent Pending
View full details
How It Works
Shake Safely!
Safety is priority #1. To prevent injury, avoid power lines and do not work from a ladder. Use a long extension pole that allows you to stand clear of falling snow and debris.
Shake Gently!
Carefully jostle branches to dislodge snow. For best results, avoid letting snow accumulate too much before starting. During heavy storms, shake off snow buildup early and often. Excessive accumulation increases the risk of tree damage.
Shake Off Costly Repairs
Heavy snow can snap branches and costly tree repairs can break your budget. Shake off heavy snow before it damages your trees and lightens your wallet.